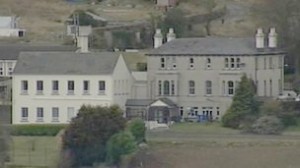 A Donegal man sent to live with nuns at a Derry children's home has said being brought up there was like "being reared by the Taliban."
The man, now aged 65, was giving evidence at the Historical Institutional Abuse Inquiry (HIA) which is investigating abuse claims against children's residential institutions from 1922 to 1995.
The inquiry is currently focusing on claims against two homes run by the Sisters of Nazareth in Derry – Nazareth House Children's Home in Bishop Street and St Joseph's Home, Termonbacca at Southway ajdacent to the city's Creggan estate.
The witness, who stayed in Termonbacca during the 1950s told the inquiry – being held in Banbridge in Co Down and chaired by retired High Court judge Sir Anthony Hart – he  witnessed  a 10-year-old boy being raped and an eight-year-old boy being sexually abused.
He said to avoid sexual abuse he lay at night soaked in urine.
The Donegal man said he ran away from the home on many occasions and every time he was brought back "the beatings would start."
He said when he complained about the abuse to a priest after leaving the home, he was told he was the "product of an evil and satanic relationship."
The added: "That was the day I left the Catholic Church."
The witness said by telling the truth was "setting me free."
He added: "I have come here to tell the truth and as I am reaching out, I am reaching out in healing and trying to forgive, but at this moment I cannot.
"I have waited 65 years to say this. When I was reared by the Sisters of the Congregation of Nazareth it was equivalent to being reared by the Taliban, such was their sadism, their lack of empathy, their fundamentalism, their lack of dignity to the little helpless boy."
He said he later discovered he had five sisters – all sent to stay with nuns in Bishop Street in Derry, just over a mile away. He didn't know they were there.
Tags: