Online scamsters are again targeting Donegal customers claiming to be from the Revenue Commissioners and offering tax back payments.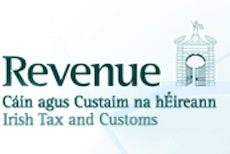 Dozens of people received the bogus email again yesterday.
The email comes with an official Revenue logo and directs people to forms to fill in for a refund.
During the procedure however, the conmen are extracting vital information from unsuspecting people.
Below is a copy of the bogus email.
Claim Your Tax Refund Online
Dear XXXXXXXXXXXX
We identified an error in the calculation of your tax from the last payment, amounting to EUR 277.01. In order for us to return the excess payment, you need to create a Tax Gateway account after which the funds will be credited to your specified bank account.
Please click "Get Started" below to claim your refund:
Get Started
We are here to ensure the correct tax is paid at the right time, whether this relates to payment of taxes received by the department or entitlement to benefits paid.
Tags: