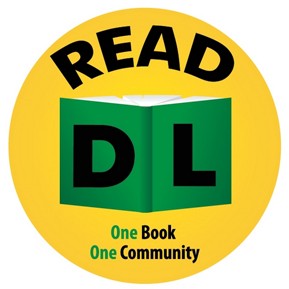 Letterkenny Institute of Technology has come up trumps for READ DL this year, gifting 1,000 books to primary and secondary school students across Donegal.
READ DL is a community literacy initiative based on the worldwide 'One Book, One Community' project. The aim of the initiative is to get Donegal reading, to build a sense of community and to promote literacy.
Launching on World Book Day, Thursday March 6, with events planned for Donegal County Library and the Regional Cultural Centre, this year's chosen author for READ DL is Joe Brennan with his collection of 'Donegal Folk Tales'.
President of LYIT, Paul Hannigan said of the sponsorship, "We are delighted to be involved in READ DL and also to be supporting local writer, Joe Brennan. We wish READ DL the success that it has enjoyed over the past two years as READ LK and long may it continue."
READ DL began in 2012 as READ LK with two schools – Letterkenny Educate Together National School and Errigal College, Letterkenny, a handful of community groups, support services, health organisations and the library service. The then Laureate na nÓg and Letterkenny native Siobhan Parkinson was the author read by over 200 people that year.
Irish Journalist and Broadcaster, Charlie Bird launched READ LK 2013 and announced Wexford man Eoin Colfer, writer of the Artemis Fowl series of books as the author of the year.
The number of readers grew and so too grew the popularity and reach of the initiative, with schools in Dunfanaghy reading Artemis Fowl books and joining children and adults in Letterkenny who were taking part in organised activities such as animation and drama workshops, quiz nights, short story writing competitions and reading and performing for older people.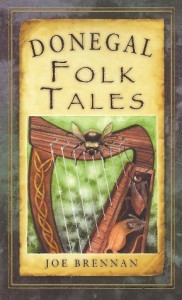 READ LK has now expanded to become READ DL and to date there are over sixty schools and five community resource centres signed up to read 'Donegal Folk Tales' and to share their love of reading with others.
Founding member of READ LK and now Secretary of the READ DL Committee, Maire McManus spoke of the commitment and generosity of not only LYIT, but of the many agencies who are gifting books for this year's initiative.
"Schools are extremely fortunate that many books are being gifted to them. The publishing company for Joe's book, The Irish History Press have been brilliant, offering special price offers to schools who want to join us and get reading."
Read DL is inviting all schools and community groups in Co Donegal, interested in promoting a love of reading, to register their interest by linking with Read DL and receiving details of events and happenings around the county.
Schools, nursing homes, community groups and book clubs interested in getting involved in this reading project are asked to do so as soon as possible and the expression of interest form can be found at https://www.surveymonkey.com/s/759QTJ7
For more information email: readdl2014@gmail.com
Tags: