Sinn Féin justice spokesperson, Pádraig Mac Lochlainn has said there can be no doubt left for Minister Shatter that the days of political appointments to the judiciary have to stop.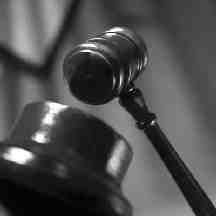 The Inishowen TD was responding to news that a committee chaired by the Chief Justice has called for a change in the way judges are appointed.
Last year, Deputy Mac Lochlainn published legislation to put an end to the system of political appointees being made judges in Ireland.
The Reform of Judicial Appointments Procedures Bill 2013 is designed to amend the way in which the Judicial Appointments Advisory Board operates in order to increase transparency and accountability in judicial appointments.
The Donegal North East TD said "Confirmation that the Judicial Appointments Review Committee has made a submission to the Department of Justice describing the system of judicial appointments in Ireland as 'demonstrably deficient' is another nail in the coffin of political appointments to the judiciary.
"I welcome that the committee has said that 'the principle of appointing a judge by merit should be established in legislation' as I have published legislation last year to do just that. The Judicial Appointments Review Committee also have said today 'As a matter of principle, political allegiance should have no bearing on appointments to judicial office'.
He added that the appointments process needs drastic reform and public confidence in the justice system is contingent on a judiciary which is free from political control or political or other bias.
"It is essential that there is an independent and impartial judiciary which is representative of the community it serves.
"A truly representative judiciary would enhance confidence in the justice system. It would also promote the development of a non-partisan judiciary, and thereby further promote a culture of judicial independence. Future judicial appointments should be drawn from a wider pool of qualified candidates that is fully representative of the community in order to eradicate the corrosive and unaccountable system of patronage previously in operation."
Tags: