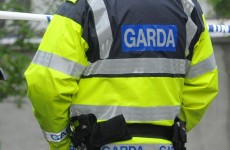 GARDAÍ are warning motorists to take extra care again in the roads today after high winds and heavy rain affected Donegal roads.
A tree has been felled on the Letterekenny/Ramelton Road close to Moorfield.
This has caused some traffic delays.
But there is also widespread surface water problems on many roads.
"This is causing some difficulties for motorists," said a Garda spokesman.
"On rural roads in particular motorists should be aware that there may be a fallen tree or flooding around that next corner and should slow down."
Heavy showers will continue today, though these will die out later.
Tags: