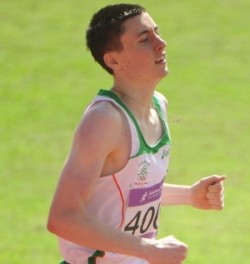 MARK English has produced another world class performance – on the international stage.
Despite facing a superb field in the 800M B race in the Stockholm International Grand Prix this evening, the Donegal athlete came in first.
And it was another superb time – 1.47:69…just ahead of a Moroccan athlete.
It was also faster than the new Irish record he set just a week ago.
"It was an incredible run," said Irish athletics manager Patsy McGonagle.
Tags: