BREAKING NEWS: An armed raid has taken place at a betting office in Ballybofey.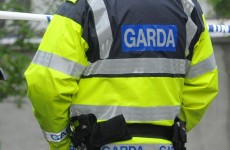 The raid on The Betting Lounge took place late this afternoon.
Details on the raid at the premises at Garvan Court are still coming to light.
It is understood the raiders got into a taxi in Glebe Rea outside Strabane and the commandeered it as they got towards Ballybofey.
The men then ordered the driver to wait outside but he fled to another premises as the men made their getaway in the vehicle.
It is not known if any money was handed over during the raid on the premises which is just off the Main Street.
Garda are at the scene of the incident.
It is understood that Gardai are viewing CCTV footage of the raid.
We will bring you more details on this incident as they emerge.
Tags: