Two men have been arrested in Strabane in connection with an armed robbery in Co Donegal on Friday night last.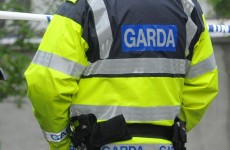 The two, both in their 20s, were detained in a major PSNI operation in the Co Tyrone town earlier today.
A police spokesperson said: "There was a major PSNI police operation today in the Strabane area and it resulted in the arrest of two men in their twenties on suspicion of armed robbery in the Republic or Ireland on the night of Friday, 7 February."
The spokeSperson added: "Police are working closely with the An Garda Siochana."
In is believed the men are being questioned about the robbery on the The Betting Lounge in Ballybofey.
At around 6.00pm on Friday, two masked men threatened a taxi driver with a suspected gun in the Glebe area of Strabane and forced him to drive them to the bookies.
Despite being threatened to stay in his vehicle, the driver fled the scene to a nearby shop to raise the alarm.
When they returned the raiders, who had taken the car keys with them, made their escape in the vehicle.
It is not year clear if any any money was taken in the raid.
It is understood the driver was unharmed by left badly shaken by the incident.
Tags: