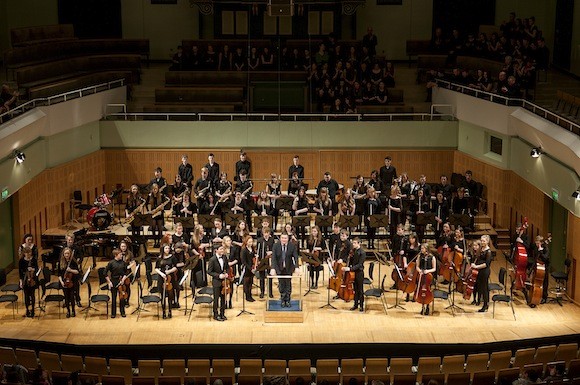 The Donegal Youth Orchestra with their conductor Mr Vincent Kennedy performing at the National Concert Hall, Dublin, on Saturday past as part of the 19th Festival of Youth Orchestras.
Membership of the orchestra comes from throughout the County of Donegal.
The orchestra played pieces by Beethoven and Bizet, as well as five movements from Mr Kennedy's The Happy Prince Suite.
A large crowd packed into the concert hall to hear the 60 members of the Donegal Youth Orchestra as well as performers from Galway, Wicklow and Tipperary.
Photo: Donal Glackin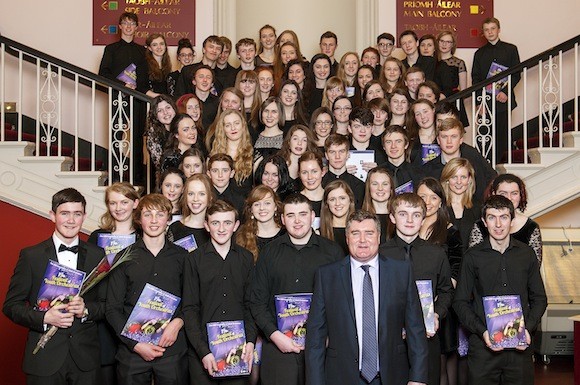 Tags: