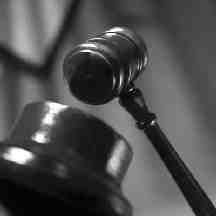 A JUDGE has adjourned sentencing of a man who punched a 16-year-old girl at a disco.
Eoin Friel, from Glenwood Park in Letterkenny, who is now 20, admitted the attack.
Letterkenny District Court heard the attack took place outside the Lagoon Bar, Termon, in July 2012.
Garda Inspector David Kelly told the court that the victim had reported the incident to Gardai.
She had been attending an 18th birthday party at The Lagoon and said she had been assaulted. She said she was slightly intoxicated on the evening and had suffered slight bruising to her face.
She also alleged that she had been pushed over a wall after being struck twice in the face.
When questioned Friel had cooperated fully with Gardai, said the inspector.
The accused had admitted grabbing the girl by the throat but he denied punching her.
He said it was he who had been assaulted when the girl walked up to him on the dance floor and had punched him in the head; he said he had only pushed her outside when the row continued.
In his statement Friel said: "I had a few pints taken and she (the girl) came shouting at me; she was pure drunk, she started slapping me around the face."
Solicitor Patsy Gallagher said his client Friel, a computers student, was 18 at the time of the incident.
"There has been nothing further between the parties since this date; Mr Friel is a young man with a career ahead of him. It has been a very traumatic experience for him and his family," said Mr Gallagher.
"He deeply regrets reacting to what happened on the evening and although he had been physically assaulted himself, he decided not to make any complaint.
Judge Paul Kelly said however: "It's a serious matter to assault a young girl, especially one of 16 irrespective of the circumstances."
He adjourned the case until March 10.
Tags: