A young Letterkenny girl has received worldwide attention after pop star Christina Perri posted her doodle for her new song on her Instagram account.
And even more amazing is the fact that Kate O'Brien poignant drawing 'Head or heart' took just 30 seconds to draw.
'Jar of Hearts' singer Christina retweeted the cool drawing to her 723,000 followers.
Christina, who releases the song at midnight tonight, only picked a handful of drawings from thousands she received worldwide after asking for suggestions.
And in just a couple of hours, Loreto student Kate, 13, has more than 7,000 likes after the American singer posted it on her Instagram and twitter accounts.
"I just liked the idea of a head and a heart on a signpost and jotted it down. It only took me about 30 seconds.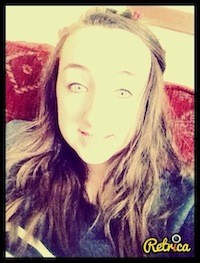 "I can't believe the reaction it has got. Everyone is texting me," Kate told Donegal Daily.
Tags: