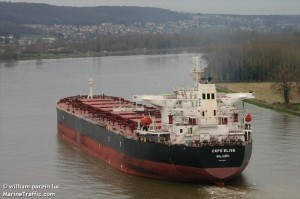 ONE of the world's largest bulk carrier ships was safely under tow off Malin Head last night after a Irish Coast Guard rescue effort.
The 88,000-tonne Cape Elise has been drifting off Irish waters for more than a week after being blown across the Atlantic in the storms.
The 289-metre long ship, registered in the Marshall Islands, lost power and control in the storms.
But thanks to the Coast Guard, the ship was safely under tow last night and being taken around County Donegal towards the North Channel.