A Donegal Garda sergeant has been awarded a total of €45,000 after he was attacked outside a Letterkenny nightclub.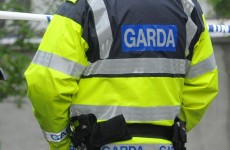 Sgt Aidan Doherty was stabbed by a man using a Stanley knife.
The Garda feared he was going to bleed to death, the High Court in Dublin has heard.
Sgt Aidan Doherty said the man produced a Stanley knife, lashed out at him and cut an artery in his right arm as he and security men tried to subdue him on the footpath outside Voodoo Night Club in August 2011.
He told Ms Justice Mary Irvine in a Garda Compensation Hearing in the High Court there was no first aid equipment available to him.
He could only stem serious bleeding to a wound on his arm by applying pressure to it.
Judge Irvine awarded him €25,000 damages for pain and suffering to date and a further €20,000 damages to compensate for pain and suffering into the future, a total of €45,000.
A man has previously appeared at Letterkenny Circuit Court in court in relation to the attack.
Tags: