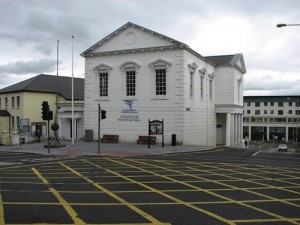 A JUDGE has issued a warrant for the arrest of a man accused of being behind a spate of burglaries.
A Garda Inspector also expressed concern at the failure of the man's co-accused to appear in court this week.
Seamus Harkin (49) and Teresa Campbell (43) both from 32 Ard Na Glas, Kilmacrennan, face numerous burglary charges.
They are accused of burglaries at homes in Glenmenagh, between September 2010 and October 2010.
They are also accused of burglaries at two caravans and Eelburn Caravan Park between November 1 and November 4 that year.
They also face one charge of theft at Glen on October 30.
Harkin also faces one charge of theft at Craoghcross in July 2011.
Frank Dorrian, solicitor for Ms Campbell, told Letterkenny District Court that his client had handed in another €500 towards recompensing victims. The total was more than €2,200.
He said his client wasn't in court as she had been ill.
However Garda Inspector Goretti Sheridan told Judge Paul Kelly that Ms Campbell had consistently failed to appear before the court.
"I see her in Letterkenny all the time," said Inspector Sheridan.
"She's always in the café Bread & Butter in the town. I see her there."
Harkin's solicitor Patsy Gallagher confirmed his client was also not in court.
Inspector Sheridan applied for a bench warrant for his arrest, saying he hadn't appeared on a number of occasions.
Judge Kelly issued the bench warrant. The case was adjourned until next week.
Tags: