Preparations are now being made to demolish Letterkenny's iconic Oatfield Sweet Factory building in the comings days.
Workers have erected scaffolding and some of the internal building has been removed.
It is expected that the site will be razed to the ground in the next two weeks.
The demolition, ordered by its owner Zopitar Ltd, was due to take place in early January but was put back.
Although there had been speculation that a supermarket was to be built on the site, it is understood the area will be cleared and then put up for sale.
The famous brand of sweets which included many varieties including Emerald and Orange Chocolates are still being produced in England.
At the height of its production, Oatfield employed 85 people.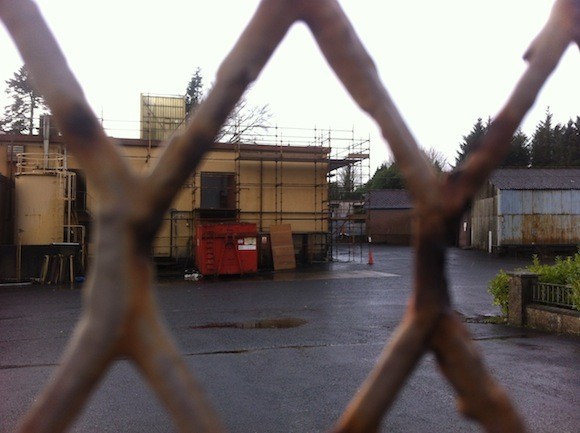 Tags: