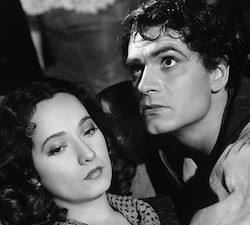 From Bogart to Swayze, from cheesy to soul-baring angst, take inspiration from a few of the most memorable movie quotes to help celebrate Valentine's Day….
Dirty Dancing (1987)
Baby: Me? I'm scared of everything. I'm scared of what I saw, I'm scared of what I did, of who I am, and most of all I'm scared of walking out of this room and never feeling the rest of my whole life the way I feel when I'm with you.
Along Came Polly (2004)
Reuben Feffer: Since we have been together I have felt more uncomfortable, out of place, embarrassed, and just physically sick then I have in my entire life. But I could not have gone through that, I could not have thrown up 19 times in 48 days if I was not in love with you.
The Great Gatsby (2013)
[to Gatsby] Daisy Buchanan: I wish I'd done everything on earth with you.
One Day (2011)
Emma Morley: Whatever happens tomorrow, we've had today. And if we should bump into each other sometime in the future, well that's fine too. We'll be friends.
The Notebook (2004)
I love you. I am who I am because of you. You are every reason, every hope, and every dream I've ever had, and no matter what happens to us in the future, everyday we are together is the greatest day of my life. I will always be yours. So it's not gonna be easy. It's gonna be really hard. We're gonna have to work at this every day, but I want to do that because I want you. I want all of you, for ever, you and me, every day.
The Time Traveler's Wife (2009)
Don't you think it's better to be extremely happy for a short while, even if you lose it, than to be just okay for your whole life.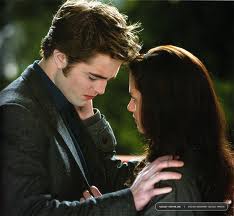 The Twilight Saga: New Moon (2009)
—Edward (Robert Pattinson) to Bella (Kristen Stewart) "I love you. You're my only reason to stay alive… if that's what I am."
Gone With The Wind  (1939)
—Rhett (Clark Gable) to Scarlett (Vivien Leigh) "No, I don't think I will kiss you, although you need kissing, badly. That's what's wrong with you. You should be kissed and often, and by someone who knows how."
Jerry Maguire (1996)
—Dorothy (Renée Zellweger) to Jerry (Tom Cruise) You had me at hello.
Wuthering Heights (1939)
— Heathcliff (Laurence Olivier) "Catherine Earnshaw, may you not rest so long as I live on! I killed you. Haunt me, then! Haunt your murderer! I know that ghosts have wandered on the Earth. Be with me always. Take any form, drive me mad, only do not leave me in this dark alone where I cannot find you. I cannot live without my life! I cannot die without my soul."
Harry to Sally – I came here tonight because when you realize you want to spend the rest of your life with somebody, you want the rest of your life to start as soon as possible.
City of Angels (1998)
"I would rather have had one breath of her hair, one kiss from her mouth, one touch of her hand, than eternity without it."
As Good As It Gets(1997)
Jack Nicholson. You make me want to be a better man
Crouching Tiger, Hidden Dragon(2000)
Chow Yun-Fat. "I want to tell you with my last breath that I have always loved you"
Casablanca (1942)
Humphrey Bogart. "We'll always have Paris."
A Beautiful Mind, (2001)
"It's only in the mysterious equations of love that any logical reasons can be found. I am only here tonight because of you. You are all I am. You are all my reasons."
Pride & Prejudice (2005)
—Darcy (Matthew MacFadyen) to Elizabeth (Keira Knightley) "…If, however, your feelings have changed, I will have to tell you: you have bewitched me, body and soul, and I love … I love … I love you. I never wish to be parted from you from this day on."
Tags: