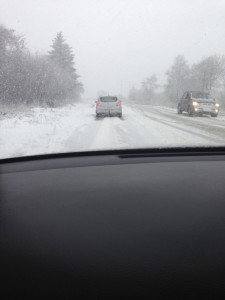 THE back of Errigal road between Dunlewey and Glenveagh National Park has been closed, say Gardai.
Donegal County Council says heavy snow has forced the road closure.
The Barnesmore Gap is also treacherous.
Kate Bond sent this picture of Barnesmore a short time ago.
A number of vehicles have also broken down, including a bus.