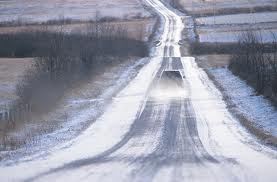 DONEGAL County Council says all of its gritting lorries will operate this evening and overnight due to forecasts for a sharp frost.
Showers of hail, sleet and rain have left roads wet today, but these will soon freeze over after dark.
The council says staff will grit roads from 5.30pm
Met Eireann says it will be cold and mainly dry tonight, with most of the showers dying out.
A widespread sharp to severe frost will form, along with icy stretches on untreated roads. A few patches of mist are possible also. Lowest temperatures plus 1 to -3 C.
Tags: