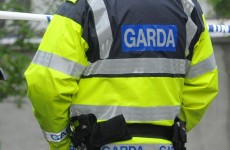 UPDATED: Gardaí have sealed off the scene of a suspicious device in Inishowen this evening.
The bomb alert is close to a cafe in Burnfoot at the Gala Filling Station.
Defence Forces experts have been informed of the incident.
Gardaí responded after a tip-off from a member of the public.
Officers have now sealed off the scene.
"It's not clear if this is a viable device or not, but Gardai are not taking any chances," said one source.
The device looks like a pipe bomb, but whether it is viable or not isn't clear at this stage.
Gardaí investigating previous incidents are already following a definite line of enquiry.
Due to the nature of those investigations, officers are of the belief that the pipe bomb is viable.
Tags: