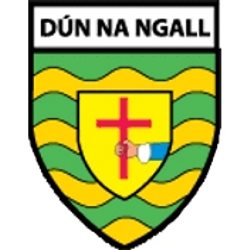 THE coach of the senior Donegal ladies football team has blasted the tactics used by Tyrone in the Red Hand victory on Sunday.
Margaret Foy was irked at the number of off-the-ball incidents and how the game was handled by Sligo referee Yvonne Duffy.
Tyrone won the match 4-06 to 1-08 at Castlefin with Foy angry that her players weren't protected.
Donegal's Karen Guthrie was sin binned for challenging for a 50-50 ball while a host of Tyrone fouls went unpunished.
"We were told the rules at the start of the year but these rules don't seem to apply on the pitch," said Foy.
"I'm unhappy with the referee. Our girls want to play football but if it's going to be a boxing ring, they would have taken it to a ring.
"It was a very physical match. Our girls sat back and got hit. There was a lot of hitting off the ball as well."
Tags: