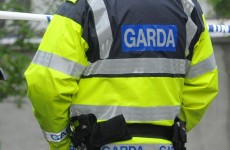 GARDAI in Letterkenny are investigating a vicious attack on two teenage boys in which they suffered serious facial injuries.
One of the teenagers – recovering from leukaemia – had his face bashed in during the completely unprovoked attack.
The boys were set upon close to the Oatfield roundabout in the town on Friday night after attending an under-age drink-free disco.
They were waiting for a lift close to Mr Chippy when a gang began to shout at them.
The boys, fearing they were about to be attacked, ran off. They were cornered at the Aldi supermarket where they were repeatedly punched and kicked.
The 16-year-olds suffered severe bruising to their faces and chipped and damaged teeth.
A woman who stopped to help drove off – whilst other terrified motorists also drove on.
"They could have been killed," said a relative of one of the boys today.
"One of them is in remission from cancer and he was repeatedly beaten and kicked by four of these youths, even when another one of their gang had pleaded for the rest of the gang to stop."
Anyone with information is asked to call Letterkenny Garda Station on 07491 67100.
Tags: