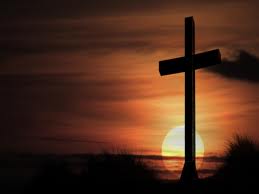 TWO chapels – one Catholic and one non-Catholic – are to be opened at Letterkenny hospital.
Following ongoing speculation regarding the plans for a Catholic Chapel at Letterkenny General Hospital, members of the Chaplaincy Team (Fr Martin Chambers, RC Chaplain; Ms. Kathleen Doherty, HSE Lay Chaplain; Rev Stewart Wright, COI Chaplain) met today and have issued the following statement:
The Chaplaincy Team at Letterkenny General Hospital are delighted to confirm that in the spirit of Christian Unity all denominations will be fully accommodated in the new arrangements for public and private worship in the chapels which are to be created at the hospital. They have outlined that they feel positive about the new facilities and are hopeful that they will now be able to meet the spiritual needs of staff, patients and their families more effectively than they ever did before.
The Chaplaincy Team have explained that these new arrangements will include a Catholic Chapel in which the Blessed Sacrament will be present and which will feature the symbols of Catholic faith such as a Tabernacle, Stations of the cross and statues which will be permanently displayed. There will also be an Ecumenical Chapel to cater for other Christian denominations including Church of Ireland, Presbyterian and Methodist Churches. A chaplain's office and a quiet room for counselling will also be included. Currently members of the Muslim faith have access to a corridor in St Conal's Hospital for Friday prayers and this arrangement will continue.
The Team hope that this clarification will put an end to the unhelpful speculation and misinformation which has been in circulation and has been deeply upsetting for both them and those they minister to. They wish to acknowledge the trauma and distress which was caused to the entire community by the flood at the hospital which resulted in there being no designated area to worship and the Team being displaced so they had to struggle in difficult circumstances to minister to the needs of those under their care.
The Chaplaincy Team have, however, been actively engaged in negotiations with hospital management and the design team to ensure that the difficulties which they have been encountered resulted in a positive outcome for all those who wish to worship and have their spiritual needs met within the hospital. They are confident that this partnership approach, has successfully achieved improved and enhanced facilities which will cater for all denominations. They have worked together to represent the views of the entire spiritual community who use the hospital which has been both challenging and rewarding. In doing so they have created accommodation which is superior in design and layout to what existed previously and which respect and honours the spiritual needs of all.
The Chaplaincy Team are presently engaged in finalising the proposed layout of the new chapels. They look forward to welcoming all those they minister to in the coming months and they will continue to work to represent and meet their needs now and in the future.
Tags: