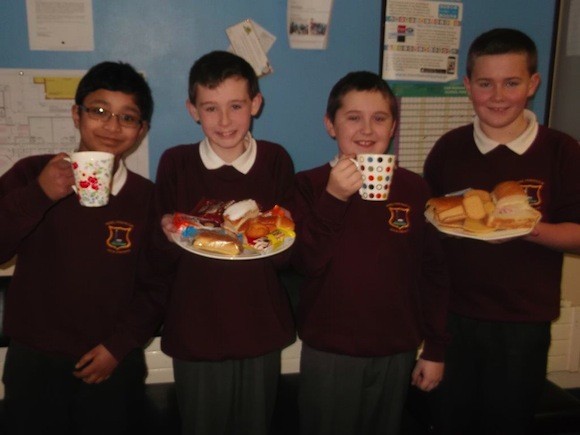 IT'S certainly handy to have an All-Ireland winning gaelic footballer on the staff!
For teacher, Donegal midfielder (and new dad!) Rory Kavanagh has come up with a special prize for his school's fundraising coffee morning – a signed Donegal jersey.
A coffee morning and bake sale is taking place at Rory's school – Scoil Cholmcille Boys Primary school, Letterkenny – tomorrow, Wednesday February 19th from 10.00am-2.30pm with all proceeds going towards educational resources for pupils of the school.
Everyone is invited and the school would love as many as possible to join them for a warm cuppa and delicious home-made treats. Fun competitions on the day will include a raffle for the signed Donegal GAA jersey.
Please share this story on Social Media
Tags: