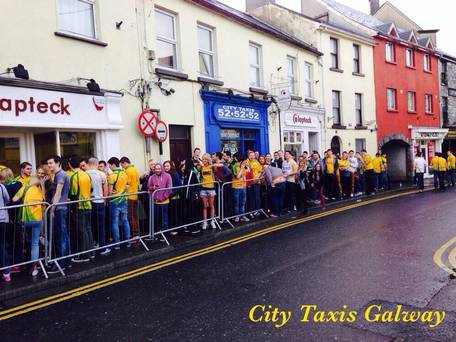 THERE were massive queues outside of many Galway City pubs today as an unofficial 'Donegal Tuesday' drinking session gets underway.
The event has been slammed by official students union bodies.
This picture of one queue – near the Hole in the Wall pub – was posted on a Galway taxi company Twitter feed earlier.
Last year Gardai made a number of arrests.
A Facebook page supporting the event says: "Paint Galway town green & gold for the day, have a good one, look after yourselves and your friends and please drink responsibly", the page said.
The official Rag Week was done away with in 2011 because of anti-social activity.
Tags: