MEP Pat the Cope Gallagher has described the refusal of the Irish Government to apply for EU Solidarity Funding in the wake of the extreme weather as a ludicrous and rash decision.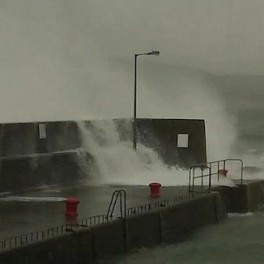 Mr Gallagher called on the Government to re-think its decision and apply before the end of this week as the deadline set by the European Commission is Friday, the 21st of February.
"Reports from the UK suggest that David Cameron's Government will now apply for EU Solidarity Funding having earlier dismissed the idea out of hand. The bottom line is that the Irish Government has made a mistake and must also reconsider and apply for assistance.
"The Government has stated that the expense of the damage incurred is below the threshold for assistance. The fact of the matter is that the application submitted in 2009 following severe flooding the same year was also below the threshold. However, the then Government submitted a regional based application, which ultimately proved to be successful as Ireland received €13 million. I am confident that if the Government submits a similar regional based application, it would also result in a positive outcome."
He added that is now urging the Government to reconsider its decision and to apply for funding before the closing date of the 21st of February, as confirmed to him by the office of the EU Commissioner for Regional Development, Johannes Hahn. An initial application can be submitted by Friday, followed up with more details at a later stage.
Mr Gallagher concluded "The Government simply cannot afford to turn its nose up at any opportunities for assistance available at an EU level to deal with the damage caused by the severe storms and flooding."
Tags: