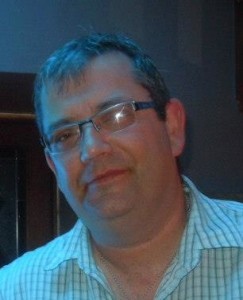 THE people of Glenties have come up with a unique way to beat criminals targeting the town – they've mapped out a text alert scheme.
Fifteen people in 15 different areas of the town will coordinate the early warning system.
It follows a meeting on Wednesday night where 400 local people gathered at the Highland Hotel.
Community activist Brian Carr, right, helped set up the meeting following the terrible attack on local pensioner Gerry McDevitt a week ago.
"We have to send out a clear message to the criminals that the people of Glenties will not stand for what happened last week," he said.
He said the text messaging service would help the community feel safer again.
"We identified 15 people on different roads and different town lands in the parish. They are the links so the Garda send a text to those people and they forward to about 20 in their area so 300 people have the message in a few minutes," said Brian.
"If it's a strange car or if it's a robbery or anything out of the ordinary there at 300 people on the lookout straight away. Let's hope it keeps the thugs out. We have warning signs ordered for this "Glenties Text Alert Area" and they will go up shortly."
Gardai have rejected claims that the downgrading of the town's Garda station had left the community vulnerable.
Justice Minister Alan Shatter has not, as yet, responded to an email from Mr Carr.
Tags: