MAJELLA O'Donnell has spoken of her battle with cancer – and told other people getting the illness: "You can fight back."
The brave wife of singer Daniel also choked back tears on the Late Late Show on RTE1 as she spoke of how she fought cancer as her father died.
And she also revealed that she had told Daniel to continue his work because she wanted him to do it – even though he wanted to stay with her.
Majella was speaking to Ryan Tubridy just days after having a double mastectomy.
"It's not very nice but it's doable," she said of her battle with cancer.
"When you hear the word 'cancer' it doesn't mean it's the end. I'm here now seven months later and I'm cured."
She revealed that Daniel is set to quit the music industry for at least 18 months so that the couple can spend time together.
Majella said it had been "a huge decision for him" and went on: "We might do a  long cruise – it is going to be amazing, not thinking about ticket sales, or CDs or the next concert."
She spoke lovingly of the Kincasslagh man saying he had "cemented himself as my soulmate" over the past year.
And she said she wanted to make it clear that it was her decision that Daniel continued his UK tour while she continued chemotherapy.
"Even some of my friends were saying that was wrong but I said 'you don't understand' because this was my decision. You don't understand that this is what I want.
"It did look bad on him and if it was down to him he'd have been there but that is not what I wanted. I want him now that I'm well again."
Majella said Daniel's career break would be fun.
She also discussed getting her hair shaved off on the Late Late Show last year – with Ryan admitting that even RTE had doubts about doing it.
"It could could have backfired," admitted Majella.
"Maybe people wouldn't like it."
However it had worked – and €600,000 had been raised for the Irish Cancer Society.
And Majella revealed that an incredible 623,000 people had read a 'thank you' comment she had left on Daniel's Facebook page on Tuesday.
She finished her interview by speaking into the camera to warn people about cancer.
"Get to know your body, get to know changes – men and women – it doesn't mean it is an absolute catastrophe – don't disregard it, go and check it out. The earlier you find it the better it is. I'm here now and I'm cured," she said.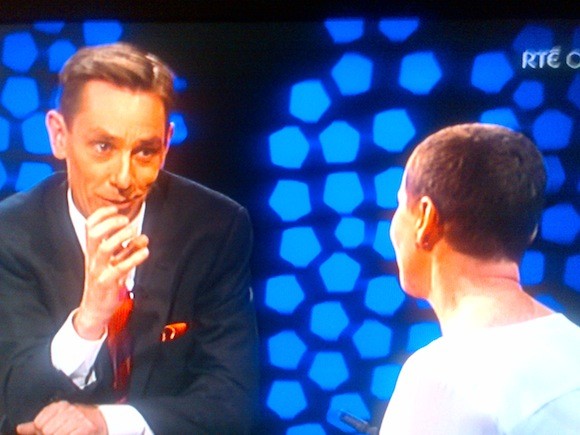 Tags: