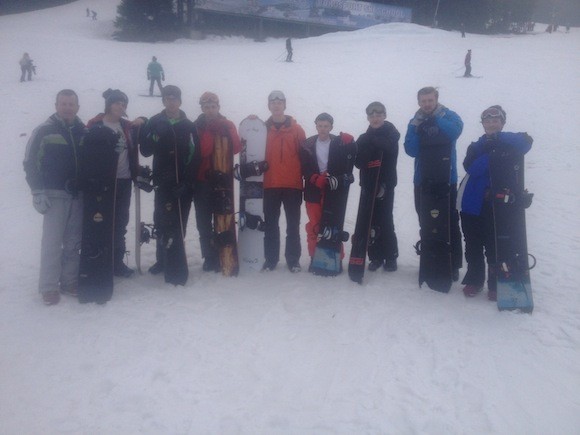 SCHOOL trips were never like this in our day.
Snowboarding hadn't been invented – and the nearest slippery slope was negotiated with a bin lid (note to children, this was before wheelie bins!)
These days it is very different.
This pic shows a group of Coláiste Ailigh students and staff who spent their midterm break skiing and snowboarding in Borovets, Bulgaria.
Jealous!
Tags: