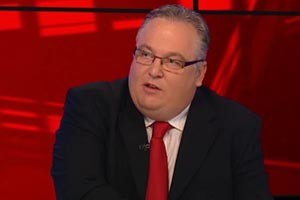 ALL political parties in Donegal have united in a motion to call for a judicial inquiry into policing in the State.
They backed an emergency motion at the Donegal County Council monthly meeting put forward by independent councillor Frank McBrearty Jnr.
Mr McBrearty was framed for murder by corrupt guards; and was later exonerated by the Morris Tribunal.
His motion, backed by all sides, read:
We the Undersigned members of DCC call on the Government to hold an Independent Judicial Public inquiry into Policing in the past, Policing in the present and Policing into the future with a proper set of terms of reference. We also call on Government to Establish a Police Authority, Policing boards in each Garda District throughout the Country and that GSOC be given the independence it needs for citizens to make complaints against the force which will give them the confidence that their complaint will be independently investigated.
Tonight Cllr McBrearty told Donegal Daily he was delighted to have the support of fellow councillors.
"We need a mature debate on policing," he said.
"It is imperative that this State addresses the very serious issues so that the public can have confidence in the rule of law so that what happened to me and my family never happens again."
Tags: