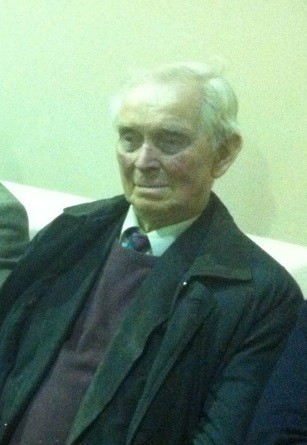 A MILD-mannered pensioner threatened and robbed at his Donegal home has been admitted to hospital suffering from the stress of the incident.
Gentle George Moore, who is 87, was one of the victims of the spate of attacks in the east of the county.
He had a knife waved at him and he was shaken at his home. Although his premises now has a state-of-the-art alarm and lights system, friends told Donegal Daily that George is now suffering from shock.
George had appeared at a public meeting in Manorcunningham two weeks ago alongside other victims of the sickening burglary attacks.
He is pictured here at that meeting.
Last night as hundreds of people turned out again to vow to prevent more incidents, Mr Moore wasn't there.
"He is suffering from shock," said one friend.
"George is the salt of the earth. He wouldn't harm a fly but he just hasn't got over what happened. He was left traumatised and we think he is suffering delayed shock after the incident.
"That's what happens to good people when these evil people attack an innocent elderly person. It leaves them traumatised.
"This is what happens. It's just dreadful."
Another friend said: "You couldn't meet a more innocent man. Everyone is praying for George and we hope he gets out of Letterkenny hospital soon.
"The whole community is right behind him and his family."
People right across the communities of Donegal are being invited to join a community Text Alert scheme in a bid to crack down on the criminals.
A meeting will take place at the resource centre in Manor next Monday at 9pm. A report on last night's meeting is in our news section on Donegal Daily.
Tags: