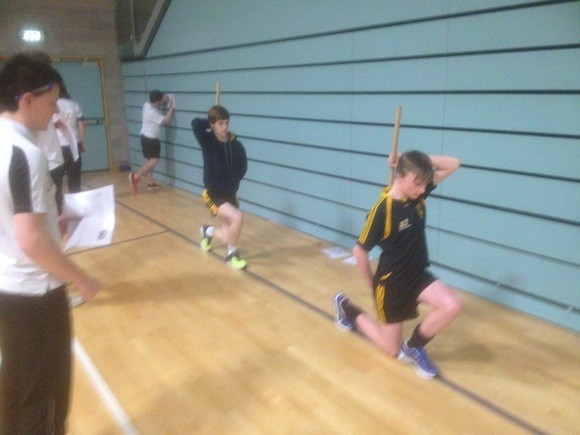 St. Eunan's GAA Club and the Sports Science Dept. at LYIT have entered into a partnership that will benefit both groups in the coming months and years.
On Wednesday, the first two groups from the club, the U16 and Minor Boys footballers were put through their paces by the LYIT Sports Science staff and students with a Functional Movement Screening for each player.
The screen will identify each players strengths and weaknesses with regards to agility, balance and co-ordination and the payers will then be given an individual programme to work to work to improve their techniques before being reassessed in 6 weeks' time.
Together with the new GAA Activate warm-up the St. Eunan's club hope that this new partnership will lead to both injury prevention and also improved performance.
Club coaching Officer Jim Clarke was at the forefront of this new initiative along with Head of Sports science, Dr. Lynn Ramsey and Ronan Doherty (Sports Science Lecturer).
"We have been very impressed with the Sports Science now on offer here in Letterkenny at LYIT," said Jim.
"Sports Science now plays a huge part in preparing players and teams to get the best out of themselves performance wise and also through injury prevention. Obviously injuries cannot be avoided altogether but with the aid of science we can ensure we get players properly rehabbed and back on the playing fields quicker and in better condition.
"The players will have to take on board their individual programme themselves as when they are reassessed it will very obvious who has or hasn't done the work" Jim enthused.
"This new relationship will work both ways as these students will have players that they can use for real data for their course work and projects and hopefully the club benefits both physically and mentally with better educated players who know what work is required to maximise their potential.
"We will be rolling out the Functional Movement Screening with other teams through the course of the year and we are very excited to use the expertise that now exists in LYIT in a mutually beneficial partnership that we hope will last for many years to come," he concluded.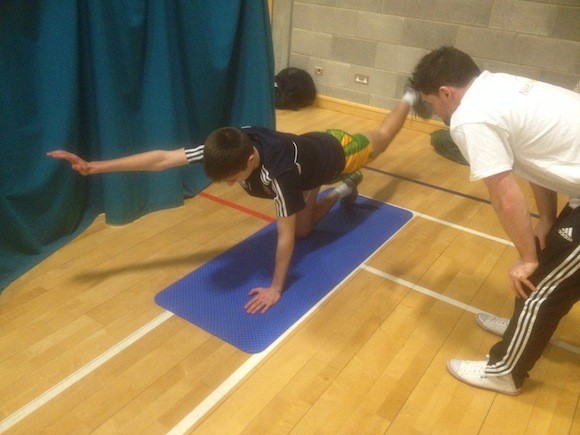 Tags: