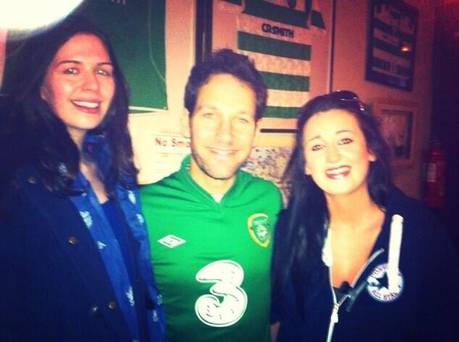 Anchorman star Paul Rudd has hinted he may return to Donegal for a holiday with his family – after completing a four-day stag party with a host of celebrity friends.
Rudd told locals at a packed session at Mac's Bar in Dunkineely at the weekend: "I'd love to come back and bring the family."
The father of two – he has an eight-year-old son Jack and a four-year-old daughter Darby – spent the weekend with Game of Thrones actor Peter Dinklage, Blue Jasmine's Bobby Cannavale, former Walking Dead actor Dallas Roberts as well as Joe Lo Truglio from Brooklyn Nine Nine.
"He was great craic," said Peter O'Donnell who was at the session.
"He said he'd love to bring his wife and children over to Donegal. He was blown away by the hospitality."
The group of 15  earlier watched the Ireland-Italy rugby game on Saturday afternoon in the Clock Tower in Killybegs – shouting 'touchdown' when Ireland scored a try!
Pub boss Ian Creighton said the group were really friendly to the many locals who came to chat to them.
The group also spend some time on Slieve League.
Rudd didn't leave Donegal empty-handed; he bought Donegal GAA jerseys for his children!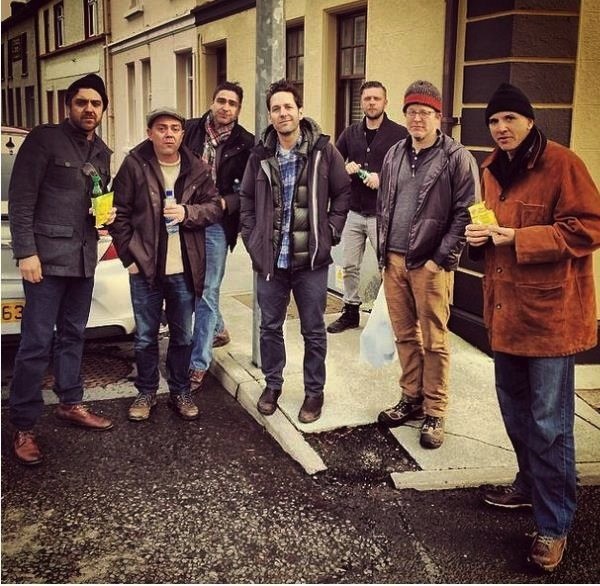 Tags: