Donegal Youth Service in association with the Donegal Sexual Health Forum would like to announce the Fourth Annual Sexual Health Awareness Week 'Let's Talk About Sex Week' commencing April 7th – 12th.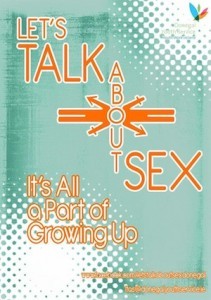 The aim of the week is to promote healthy and supportive conversations with young people about sex, sexual health and sexuality.
The group is encouraging adults to get involved especially parents, family members, teachers, and youth workers.
One of the many events on the Let's Talk About Sex Week calendar is 'The S Word- Conference' which will be held in the Clanree, Hotel April 10th and is host to important topics such as; Young People and Online Safety, STI's and Contraception, Social Media & Sexual Behaviour, Early signs of abuse in relationships and The impact of sexual violence in the media.
Lorraine Thompson, Regional Director, Donegal Youth Service said this is a campaign to raise awareness of the importance of talking to young people about their sexual health.
"We want to ensure that young people are supported in terms of having someone to talk to and making sense of all the mixed messages they get and to know where to go to find factual, understandable information."
We are encouraging all groups who work with young people and parents – schools, youth groups, and community groups to come on board and provide events in your own areas.
If you would like to add any of these events or information to our Facebook/Twitter pages please forward to lorraine.thomspon@donegalyouthservice.ie
Tags: