Seven schools in Donegal are to receive funding for the 2014 Summer Works scheme, benefitting more than 1,000 pupils across the county.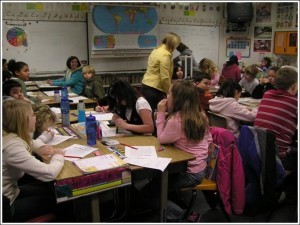 The schools which had their Summer Works application approved include Scoil Mhuire, Ramelton; Scoil Cuilm Cille, Ballindrait; Scoil Naomh Brid, Muff; SN Naomh Aonghus, Bridgend; Colaista Na Carriage, Carrick; Scoil Treasa Naofa, Malin; and S N Dhubhthaigh, Annagry.
That's according to local Labour election candidate, Christy Galligan, who welcomed the news, which was announced by Education Minister Ruairi Quinn today.
Galligan says: "Overall, 1,083 pupils in seven schools across Donegal, including one in Ramelton, stand to benefit from this announcement.
"The Summer Works scheme enables approved local schools to have essential works carried out such as electricity, gas and mechanical works carried out this summer.
"This will generate work for local contractors, while also ensuring that school buildings are safer and more modern. An added benefit is that the works will be carried out over the school holidays, causing little disruption to pupils.
"The next step in the process is that local schools must now invite tenders for the works. There I am encouraging local contractors to submit a tender soon so that the process can get underway as quickly as possible.
"Minister Quinn allocated €36 million nationwide to the Summer Works scheme and will announce a second round funding in a matter of weeks."
Tags: