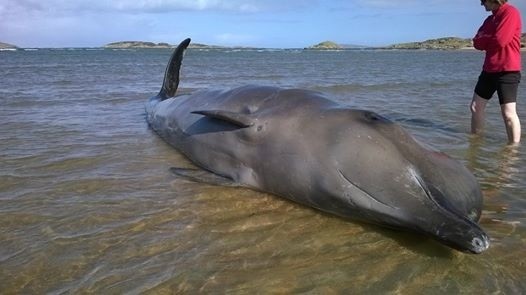 The dead creature washed up off Cruit Island.
The Irish Whale and Dolphin Group are to examine a species which was found washed up off West Donegal yesterday morning.
The creature, possibly a Northern Bottlenosed whale, measured 18ft long and was dead when it was discovered by passers-by at Cruit Island.
It had a number of wounds but it is still unclear as to how it died.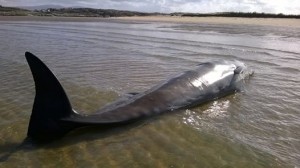 It was found as the tide went out at Carraig Liath, on the strand in front of the old graveyard at Cruit.
The alert walkers immediately informed the Irish Whale and Dolphin Group.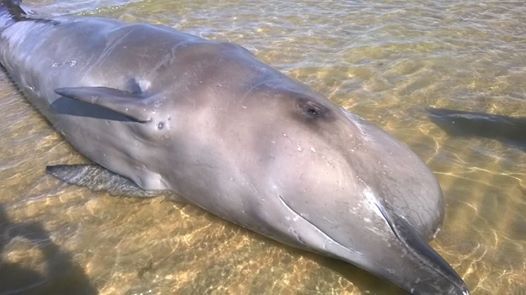 Tags: