Doctors across Donegal have been sent letters warning them of serious staffing shortages within the county's mental health service.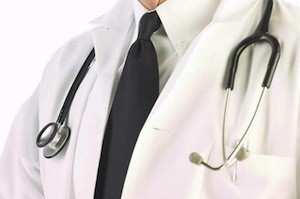 The letters, sent by Clinical Director CJ Haley, says the delays with result in both sudden cancellation of appointments and delays.
The staffing shortages will also lead to delays in assessing people in the mental health sector who have been referred on an emergency basis.
The letter has caused serious concern among GPs throughout the county.
Sinn Féin TD for Donegal South West Pearse Doherty said he is alarmed to hear of the letter and of the staffing shortages.
He said he now plans to raise the matter immediately with the HSE locally and also in the Dail.
"The letter states that in 2014 and for the foreseeable future that the service will be operating with a "serious shortfall" in Consultant Psychiatrist and Non Consultant Hospital Doctor posts within the service and will cause postponing of outpatient clinics at short notice, increased waiting times for new patients and delays in the assessment of emergency referrals.
"Furthermore the Clinical Director anticipates that service provision in Intellectual Disability, Old Age Psychiatry and Child and Adolescent Mental Health Service will be reduced in an effort to cope with a "service wide problem". The Letter further states the worst case scenario could be the temporary shut down of an entire sector due to Consultant/ NCHD absences."It is clear that there are serious questions to answer in regards to Mental Health provision across the state and in Donegal. Of the total 875 positions allocated to strengthen mental health services across the state in 2012 and 2013, in January 2014 the recruitment process had only been completed for 514 of these posts. While the figures are not broken down by county, 71 of the 361 positions to be filled nationally are in the HSE west region."
He added the question that needs to be asked is why is the service being allowed to dwindle?
"In a county such as Donegal, which unfortunately has seen almost every community affected by suicide and other mental health issues these services are vital and should be strengthened, instead the opposite is the case.
The following is the letter sent to GPs across Donegal.
Dear Dr X,
Re: Medical Staff Shortages in Donegal Mental Health Services.
Unfortunately from February 2014 and for the foreseeable future Donegal Mental Health Service will have a serious shortfall in Consultant Psychiatrist and NCHD posts. There appears to be no immediate solution to this.
The impact will be noticeable and will cause:
Postponing out-patient clinics at short notice.
Increased waiting list times for new patients.
Delays in the assessment of emergency referrals in the Dept of Psychiatry and the ED of Letterkenny General Hospital.
A worst case scenario may require temporary shut down of an entire Sector/CMHT due to consultant/NCHD absences.
Intellectual Disability, Old Age Psychiatry and CAMHS are all going to have to reduce their service provision because of the shortage of NCHDs. It is a service wide problem.
Meeting these challenges will require close liaison between primary care and the local Community Mental Health Teams. Therefore I would urge as much phone contact as possible with the CMHT when dealing with emergency referrals. Other new referrals may have to be offered a generic assessment before consultant/nchd review. Again a close relationship with key CMHT members will help manage potential risks.
I will of course try to keep you informed of any progress and am more than happy to try and make myself available to resolve any problems that our current situation throws up.
Yours Sincerely,
Dr C J Haley
Clinical Director
Tags: