Relay for Life Donegal will host Donegal's first Cancer Conference on the 5th April 2014 in The Mount Errigal Hotel, Letterkenny.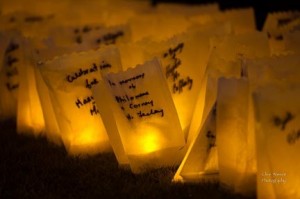 This is a unique conference as it is the first time that a conference has been delivered for both survivors and their caregivers.
The key speakers, who have a wealth of experience and knowledge, will discuss a wide range of topics which will be relevant and of great benefit and interest to all who attend.
Admission is free (including lunch) but early booking is essential.
If you would like to attend the conference email us at relayforlifedonegal@gmail.com or telephone one of the following; Ena at 087 9966096, Mags at 087 6865828, Laura at 086 3517202 or Robert at 087 2716344.
Two of Relay for Life Donegal's Survivors share an extract of their story:
ANTHONY DELAP (Survivors Choir)
"When I was young the word cancer wasn't even whispered. It was too frightening a word to say aloud. If someone was diagnosed with this disease it was considered to be a life sentence. Thankfully, years of tireless work and research by dedicated doctors and scientists have not only eased the pain and suffering of those who are terminally ill, but have also greatly increased the chances of survival of many others. I should know- because I am one of those survivors.
The conference to be held on the 5th April 2014 at the Mount Errigal Hotel will offer a fantastic opportunity for everyone who attends to talk aloud or simply listen if they wish to the many experts who will be at hand on the day.
The Relay for Life Donegal events held over the past two years have been a tremendous success from many prospectives. Last year, €320,728 was raised to help fund some of the vital research that I've mentioned. In addition to this €328,225 was spent by the Irish Cancer Society in Donegal.
However, Relay for Life Donegal is much more than a fundraising event and because of this I eagerly anticipate the Relay for Life Donegal event being held at the LYIT on the 31/5/14 – 1/6/14. It will be great to meet up again with friends and people who have had similar experiences as me".
BERNIE GALLAGHER (Survivor and former Committee member)
"Being involved with Relay for Life Donegal has been one of the highlights of my life. Being a survivor I wanted to do something with the life I was gifted second time around and Relay for Life Donegal arrived just at the right time! I found it gave me something to focus on where I could help others who went through a similar plight to mine. Cancer is a daunting word to say the least, but I found you find strength in talking about it and being surrounded by people who care.
Relay for Life Donegal is like one big family. The event itself was therapeutic. It provided a platform for those touched by cancer; where they could share their emotions and cry in front of strangers without feeling embarrassed. It released emotions that people kept hidden for far too long and allowed them to live again. For me, this was the most significant part of the event, as the atmosphere it created was one of love and togetherness – people need this when dealing with cancer".
If you would like to register a team for the Relay for Life Donegal event on the 31/5/14 – 1/6/14 email us at relayforlifedonegalapplications@yahoo.com or telephone Nicola on 086 8880399.
Tags: