Portsalon Golf Club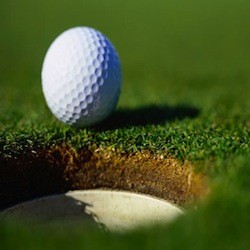 Subscription Voucher
One of the major golfing prizes of the year will be contested by Portsalon golf club members on Sunday 27th April with the main prize on offer of one year's subscription at Portsalon Golf Club. The prize will reflect the category of the winner in 2014 golfing year i.e full, affiliate, student, country etc) In the event of a family member winning the prize they will be entitled to the equivalent of a single membership in either the full or country status In order to play in this major golfing event, members must have their membership paid or have an appropriate fee payment arrangement made with the club for their 2014 golfing fees
Special Fundraising draw
The Portsalon Golf Club's fundraising draw has been postponed until Saturday 3rd May. The tickets are priced at €20 and on offer are the following fantastic prizes. The winner will receive a four ball golfing trip to sunny Portugal (excluding flights) 2nd prize a year's membership at Portsalon golf club and 3rd a weekend of golf at our twined Headford golf club.
Results
The winner of the Wednesday open competition was Colm Mc Conigley (13) 42 points, runner up Ken Sharpe (25) 39 points, gross Pat Boyce (6) Rosapenna 29 points BOT, 3rd Peter Smith (11) Rosapenna 38 points. The CSS was 37 points.Playing in ideal weather conditions throughout the Easter period the there was a large turnout for the Easter open competitions. On Saturday 19th the club staged the Mc Cormick Pharmacy open competition and the winner was Colm Kelly (21) 42 points, runner up Donal Mc Cafferty (12) 41 points gross mick Mc Ginley (1) 35 points 3rd James Mc Cormick (19) 41 points, Visitor Garry Toal (16) 35 points. Best nines went to Fergal Overend and Paul Mc Intyre.The CSS was 36 points.On Sunday the winner of the open competition was Ryan Mc Gettigan (6) 42 points, runner up Hugh Mc Ginley (21) 42 points, gross Eamon mc Conigley ( 6) 33 points, 3rd Joe Harkin (20) 41 points, visitor M Crosley Malone.. On Monday the open winner was Ray Kennedy(28) with 41 points, runner up Martin Blaney (12) 39 points, gross Ryan Mc Gettigan (5) 29 points 3rd Colm Kelly (19) 39 points, visitor Joe Terry. The CSS was 36 points. The Captain Dermot Boyce and members of Portsalon Golf club would like to express their thanks to Mark Mc Cormick of Mc Mc Cormicks Pharmacy Milford for the generous sponsorship.
Divot Evening
A divot evening has been re-arranged for Thursday 1st May Why not come along and spend an evening with the green keepers assisting them in carrying out some divot repairs. Remember this is your course every little helps.
Club Matchplay
Details for this season's match play competitions singles and doubles has just been announced. Entries for bot competitions are now been taken in office. Terms and Conditions for Singles Matchplay Entry of 64 or more: 1st Prize a year's subscription (Prize will be for the category of membership held in 2014 to a maximum of €480). If less than 64 entries then a Pro rata Reduction in prizes. Payment of entry fee €15 must accompany your entry. Last Date for Entry: 31st April 2014 @ 6pm. Entry fee for the doubles is €15 per team and again the last date for entry is 31st April 2014.
Ulster Cup
The Ulster Cup team under the direction of Shane Sandilands lead his team to Co Down and played Malone in the first leg first round match. The travelling team came away with an excellent result of two and half matches.
Ulster Fourball
John Fitzgerald will lead his team to Clones for the return leg of the Ulster Four Ball. Following the first leg the match Portsalon will travel with a slender lead of three matches to two matches.
Subscriptions
The council wish to remind all members that their fees for the 2014 golfing year are now due. An early payment would be appreciated.
Club Fundraising Classic
The Portsalon Golf Club open fund raising classic has been scheduled for Saturday 3rd May. The event is a team of four with two scores counting.
Locker Rooms
Over the past few months a number of golfers are leaving their clubs and trollies in the locker room. Members should note that the locker rooms do not provide a secure lock up facilities for clubs or trollies and these should be removed. The club will not be responsible for any items stolen from the locker room.
Placing
Members and visitors should note that 6 inch placing on fairways only has been introduced a bit earlier than usual in order to allow the green staff carry out repairs to some of the fairways.
On Line Booking
Members and visitors to Portsalon Golf Club should note that on line booking is now available for all competitions at Portsalon at the flick of a button go to portsalongolfclub.com
Divot Bags
Members and visitors please note that divot bags are now available on entry to the first tee box and should you forget there is another chance to pick up a bag on the second tee box. . Please ensure that you pick up a bag and assist with the course maintenance
Tags: