A man from Muff has been fined €300 and banned from driving for four years for refusing to provide a breath sample to Gardai.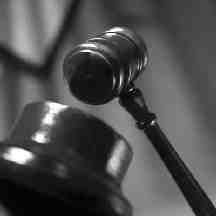 Dee O'Hara, 32, was followed by Gardai after being seen acting suspiciously at Bonagee, Letterkenny.
He was stopped and arrested by Gardai on suspicion of drink-driving.
O'Hara of 64 Ard Ban, Muff appeared at Letterkenny District Court.
Solicitor Donagh Cleary told the court that he had attended a function at a hotel.
However, he said that rather than refusing to give a breath sample, it was more of a case that he attempted but failed.
He told the court his client was a 32 year old married man who had no previous convictions.
He said he was currently unemployed but had just got a job in a shopping centre in Letterkenny and was looking to get a house in Letterkenny.
Judge Denis McLaughlin postponed the driving disqualification until September 1st.