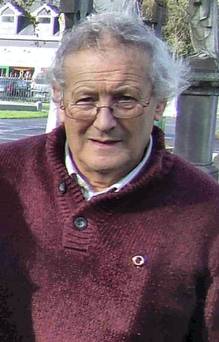 THE organisers of the Cycle Against Suicide event has expressed deep shock after the death of a motorcycle marshall in a crash in Co Donegal today.
The 69-year-old victim was Brendan O'Connell, from outside Tralee in Co Kerry, died at the scene on the Barnesmore Gap as the group was making its way from Donegal Town to Strabane.
The accident, involving the motorcycle marshal and another vehicle, happened approximately 45 minutes after the group of cyclists departed from Donegal town.
Brendan's brother Ciaran said: "He was a loving husband and father. The family is devastated. He was just a helpful guy."
No cyclists were involved in the accident and all cyclists returned to Donegal Town following the accident.
Jim Breen, founder of Cycle Against Suicide said: "No decision has been made as yet with regards to the remaining four days of the cycle.
"Our thoughts and prayers are with our dear friend and his family at this incredibly difficult time. Our hearts are simply broken."
Earlier Gardai appealed for witnesses to come forward:
Read the appeal here: https://www.donegaldaily.com/2014/05/07/fatal-crash-gardai-appeal-for-witnesses-after-death-of-69-year-old/
Tags: