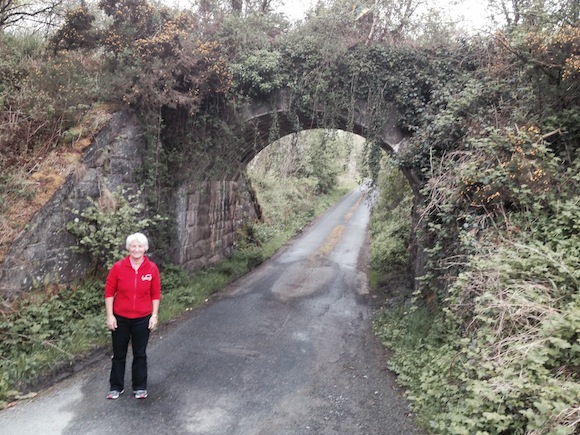 Fine Gael Candidate Grace Boyle hosted a meeting last week with a number of stakeholders to gain an understanding of the current status of a "Greenway" for Donegal and to lend her support to the initiative.
MS Boyle said there is no reason why Donegal cannot have a walking and cycle trail along the old railway tracks here, just like the Great Western Greenway in Mayo and the 26km Greenway to be developed along the Ring of Kerry.
"The Public Transport Minister Alan Kelly recently announced €3.4m funding for the Greenway in Kerry. This project is creating upwards of 80 jobs in Kerry between construction and sustainable employment when in operation.
"This follows the success of the Great Western Greenway, in Mayo, which has resulted in about 40 new jobs and the sustaining of another 50 in the local economy. It is absolutely imperative that we compete for this type of funding and support for the same project in Donegal".
This project is already under way in different parts of Donegal.
Dermot Kelly and Mary McGrenra, representing GrassRoutes Electric Bike Adventures and An Craobhín in Termon, advised the group that they have already identified the route from the Viaduct in Creeslough right through to Trentagh and are making progress with identifying and obtaining permission from various landowners along that route.
However, to date, no group has taken responsibility for the portion from Trentagh to Letterkenny via Churchill and Glenswilly. Whether she is elected or not, Grace firmly believes in this project as an excellent community and tourism initiative and said that she would be happy to be a member of that community group.
"With the Wild Atlantic Way passing by our doorsteps in Donegal, we need to maximise the potential for our County and lend our support and energy to this initiative which will boost tourism, community amenities for the local people and health and wellbeing – items which are at the top of my agenda as a candidate for Donegal County Council".
Grace called on the community and businesses to volunteer to be part of the committee required to oversee the Trentagh to Letterkenny route via Churchill and Glenswilly, volunteers to assist in the physical clearing of the trail and, of course, landowners to give their permission for access to their lands. "If you are willing to assist in any way, we would love to hear from you".
Anyone interested in assisting with this project is asked to contact Grace Boyle on 087 3845538 or votegraceboyle@gmail.com.
Tags: