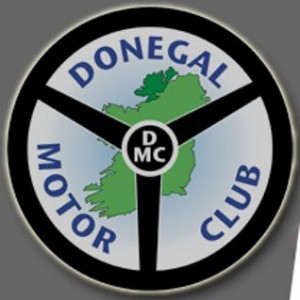 Lisburn man Wesley Patterson with Letterkenny's Johnny Baird on the notes won the much sought after Mrk II Challenge in Carlow last weekend winning by 45 seconds from their nearest rival's Frank Kelly in second and Viv Hamill in third.
Another Donegal crew battling out for Mrk II honours were Letterkenny's Brendan Mc Daid and Damien Mc Gettigan in their two litre Escort a steady loop in tricky conditions would leave the Letterkenny pair just outside the top twenty.
Paddy Mc Veigh with Donegal Town's Gary Mc Elhinney on board were lying 5th with three stages remaining and Ballybofey man Pauric McGee was leading class two in his Civic by 3 seconds.
At the end of the day it was the Mc Laughlin Motor Factors sponsored Escort of Patterson and Baird who clinched the 10th Anniversary Mark Two Challenge title from Frank Kelly and Liam Brennan.
Brendan Mc Daid and Mc Gettigan brought their Escort home safe and ready for the Donegal International in June.
Gary Mc Elhinney guided Mc Veigh home to fourth, and Pauric Mc Gee clinched the class two awardmaking it yet another successful weekend away for the Donegal Rallying men
By John Mc Cay
Victory for McFadden in the RiverRidge Recycling Lark In The Park
Willie McFadden and Brendan McElhinney in their Escort G3 took top honours in the RiverRidge Recycling Lark in the Park.
They finished just 2 seconds ahead of Mark Alcorn and Kevin McCafferty in the Toyota Corolla.
In third place were Damian Tourish and James McNulty in the first of the MkII Escorts. Amazingly, the first three overall were all from the two wheel drive category. The competition was tight throughout the seven stages.
A great drive by Mark O'Leary and Gerard McHugh saw them in the lead for the first three stages before being caught. At the end, the top four were covered by just 12 seconds.
Tags: