Naomh Colmcille GAA Notes
The seniors and reserves experienced contrasting fortunes over the weekend with the seniors suffering a loss for the second week in succession while the reserves returned to winning ways. The u14s lost out in the all-county Division 2 league semi-final after a gallant display against Kilcar.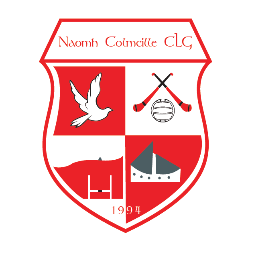 The seniors' took on Naomh Brid at home on Sunday having won at Ballintra in the opening fixture of the league. However Naomh Brid emerged victorious with a full time score of Naomh Colmcille 0-8 1-9 Naomh Brid. A home match against Burt is scheduled for next Saturday.
The reserves got revenge on their opening day loss at Naomh Brid when they defeated the visitors on a Naomh Colmcille 4-7 1-5 Naomh Brid scoreline.
The u16s were defeated at Buncrana on Friday evening.
There was disappointment for the Naomh Colmcille U14s when they were beaten by Kilcar in the all-county Division 2 league semi-final at Naomh Brid on Saturday. A number of usual players being unavailable meant that it was a struggle to even field 13 players. However after a tremendous display, and leading by a point at half time, the lads lost out in the end. The team on the day was CJ Gibson, Daniel Mugan, Jason Fitzpatrick, Ryan Higgins, Oran Devine, Oran Downey, Mark Friel, Ryan O'Donnell, Brendan Barr, Rory Simmons, Jordan Gallagher, Mark McDaid, Christopher Mugan.
The u14s also travelled to Gaoth Dobhair for their first Division 2 championship match on Thursday evening. The lads took an early 2 point lead before the hosts replied with three goals in a 10 minute period. The lads rallied to reduce the deficit to 3 points at half time. However Gaoth Dobhair extended the lead in the second hald and won on a Gaoth Dobhair 5-10 1-10 Naomh Colmcille scoreline. Naomh Colmcille: Jamie Rodgers, Daniel Mugan, Jason Fitzpatrick, Mark Friel, Oran Downey, Brendan Barr, Oran Devine, Ryan O'Donnell, Keenan Diver, Bradley Doherty, Mark McDaid, Ryan Higgins, Jordan Gallagher, CJ Gibson, Caoimhin Marsh. Subs Sean Marsh, Rory Simmons.
The u12s travelled to Killygordon to take on Red Hughs in their first league match of the year. Red Hughs held a 6 point advantage after 20 minutes but the Naomh Colmcille boys and girls overturned this to lead after 40 minutes. However Red Hughs got the goals in the last 20 minutes to win the match. Naomh Colmcille: Sean Marsh, Shane Monaghan, Adam Callaghan, Ryan McNamee, Sean Devlin, Rory Simmons, Conor Logan, Oran Duffy, Ronan McKinley, Ronan McMackin, Joe Dolan, Bradan Hazlett, Jordan McHugh, Brendan O'Hagan, Christopher Mugan, Shannon Duggan, Sarah Hassett, Kevin Dolan, Matthew Whoriskey.
This year's Run for Funds takes place on 31st May at Kernans. More details to follow.
The Club are now taking Registrations for Adults, Family, Senior and underage players. Cost is €25 Adult, €50 Family, €50 senior player and €10 underage player. Particular reminder for adult non-playing members that you need to be registered to request Donegal tickets. The deadline for registration is fast approaching. Contact Mark Ferry (087 9154559) or Breda Friel (087 6393503).
The club is again registered for the Sainsbury's Active Kids scheme so please start collecting the vouchers on behalf of the club.
The Lucozade Sport Club Crusade promotion has now finished. Please continue to collect bottle tops in anticipation of future promotions. Thanks.
Check out the club's new Facebook page (Naomh Colmcille CLG – Donegal) for latest updates on training, match times etc.
Training and Match Schedule.
Information here is correct at the time of compilation of the weekly notes. Check the Training Schedule section on the club website for latest updates on training for all age groups. The page will be updated regularly throughout the week. Updates also on the club's Facebook page.
Subscription of €2 per player (up to and including minors) per week for training. Please make sure you bring your full kit (shorts, track bottoms, boots, sports top/hoodie/coat, drink). Remember a mouth guard is needed for training sessions as well as matches.
Seniors and reserves. Training on Tuesday and Thursday at 7:00 pm. Burt due to visit next weekend. See website and Facebook page for updates during the week.
U18. Training tbc.
U16. See Facebook and website for updates during the week.
U14. Training Monday 19th at 6:30 pm sharp. Division 2 championship match is scheduled at home to Robert Emmetts on Wednesday. See Facebook page for updates during the week.
U12. Match at home to St. Eunan's B on Monday 19th May. Players to be at clubhouse for 6:00 pm. Remember drink and mouth guard.
U10. Training continues Friday 23rd May at 6:30 pm.
U8. Training continues Friday 23rd May at 6:30 pm.
Reminder that the use of mouthguards is now compulsory for all players.
Naomh Colmcille Weekly Lotto.
This week's numbers are 20, 23, 21, 24, 4 and the most correct winners (matching three numbers) are Margo McColgan, Thomas Rodgers and Monica McDaid who win €25 each.
The club are seeking volunteers to act as Lotto sellers and join the existing rota. The Lotto is the main regular source of fundraising for the club so if you can spare some time to help out it would be greatly appreciated. Contact Breda Friel if you're able to help.
The Club would like to take the opportunity to thank everyone for their continued support of the Lotto as it gives the club the essential means of continuing to give our local kids and adults the chance to avail of a great and healthy pastime.
Tags: