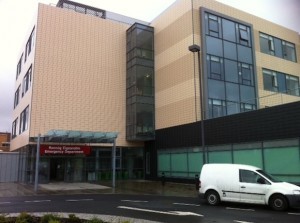 SIMON Lynch, the young St Johnston man rushed to hospital on Monday, is now "doing much better".
Simon's friend Oisin Crawford died in the drugs tragedy in the Co Donegal town.
Mr Crawford, who was 22, will be laid to rest in St Johnston later today.
Mr Lynch, who is also 22, has been taken off the critical list at Letterkenny General Hospital where his family have been by his side since the incident.
The HSE Public Health Department in the North West is again reminding people of the danger of taking substances including an ecstasy like substance known as Double Cross and/or Double Black.
The Public Health Department is advising that people should not take these substances and if their friends are in possession of these that they should not be consumed.
Tags: