Anger has been expressed again after the Emergency Department at Letterkenny General Hospital issued a statement asking the public to avoid attending the emergency department this evening.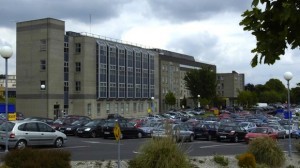 Under-staffing is among the reasons being blamed by hospital insiders.
The hospital statement read: "The Emergency Department at Letterkenny General Hospital is extremely busy today with above average numbers of very ill patients requiring admission to the hospital.
"The public are asked to avoid attending the Emergency Department today if at all possible for emergencies, and to contact their GP or GP Out of Hours services in the first instance is possible.
"The hospital is taking all steps to deal with the situation"
One insider said however: "We simply can't cope, everybody is trying their very best to treat all patients, and attend to their needs, but due to a lack of resources we can't cope.
"We're completely understaffed, but when it gets so busy, we try our best, but with a complete lack of resources available, it has become practically impossible to do so.
"People are angry, and they're entitled to be so, but we simply can't cope."
Tags: