A statement has been issued to remind clubs that the Referee Refresher course is coming up on the 9th of June @ 7.30 pm in the Clanree Hotel.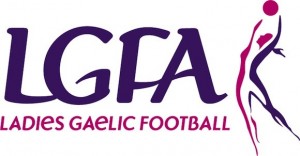 The response from the clubs with information if their club refs are going on the course is very slow.
Can club please contact their club refs and get them on the course! Championships are just around the corner and Fixtures and county committee can not be expected to get refs for every match if we don't have the numbers trained up.
If we don't have the required amount of refs in place some games will not have an official ref and it will be to be a toss of the coin between clubs to see who refs the match, that's how serious it is at the minute with the lack of referees trained up to officiate at ladies games.
Please contact your club Refs and get them to do this Refresher level 2 course, It will take two and a half hours to get this course done.
……………………………………………………
LEVEL TWO REFEREE COURSE.
Monday 9th of June in the Clanree Hotel @7PM.
What is this course about?
• Provide a refresher on the rules of the Ladies Football
• Study the red and yellow cards associated with Ladies Football
Target Group:
• All referees who have COMPLETED the LGFA Grab Your Whistle Level 1 course
• All referees who have refereed for a minimum of 5 years in Ladies Football or with the GAA
• All participants must be 17 years and over
Duration: 2 1/2 hours
Tags: