Two local men and their animal friends star on television Monday night.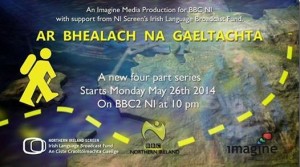 Colm Burns and his huskies from Frostylake Racing Huskies will feature on Ar bhealach na gaeltachta on BBC2 on Monday night at 10pm.
Also Danny Curran and Quiney the donkey from Donegal Donkey Sanctuary will feature on the show so don't forget to tune in.