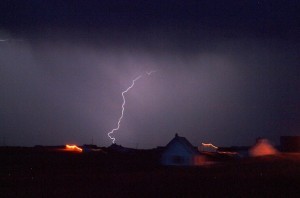 ESB Networks are warning of power cuts in Donegal this evening as a thunder storm works its way up the west coast.
Staff have already re-connected 30 homes near Laghey.
More than 100 homes in Cullion, Letterkenny, have had their power cut off this evening.
ESB Networks staff say they hope to restore power there by 11.15pm at the latest.
But with more thunder and lightning predicted in the next few hours, more homes could be cut off.
Tags: