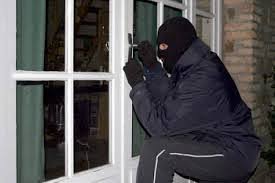 COMMUNITY Alert: Gardaí have warned communities across Donegal that criminal gangs are once again operating in several areas.
Burglars fled a house in Killea last night after being disturbed by residents returning home.
The community in east Donegal has been victimised over and over again in recent months by heartless thieves.
Community patrols by residents in the area are being stepped up as fears grow that burglary gangs believe it is safe again to return after a high profile campaign against them in the Spring.
A text alert scheme is operating across many parishes in the area with neighbours and friends also checking on neighbours.
Communities in that area should remain vigilant, say Gardaí.
Donegal Daily has learned a gang of Dublin criminals specialising in targeting rural areas is back operating in the county.
They use criminal associates in Derry to 'fence' stolen property.
Tags: