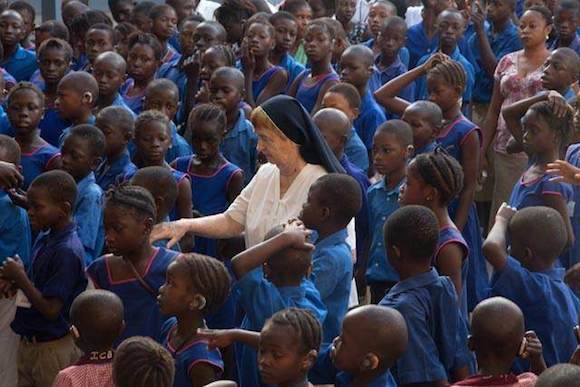 SATURDAY week, June 28, sees seven Donegal Bikers head on fund raising expedition from Malin Head to Mizen Head, in Aid of Dungloe native Sr Mary Sweeney's School for the Hearing Impaired in Makeni, Sierra Leone. 
Sr Mary's neighbour Declan Quinn along with a number of other Donegal Bikers took up the initiative after many long years of hearing of the selfless work Sr Mary carriers out in caring for the children of Sierra Leone.
Declan told Donegal Daily: "On Saturday next a number of bikers from across Donegal are beginning the journey from Malin Head to Mizen Head on a Motor-Cycle fund raising trip to raise funds for Sr Mary's School in Africa.
"Over many years we in the Rosses have heard of the selfless work sister Mary carries out and we are extremely proud to call her one of our own.
"I have met with people who have visited the area and the stories are truly inspiring. Sr Mary has 220 hearing impaired children attend her school, she is aiming to make the school self sufficient in growing their own food on a farm within school grounds, we hope that the fund-raising effort of this motorcycle tour will go some way to help on her endeavours. All funds raised will go directly to Sr Mary, and every penny will be spent in helping the children in her care."
Donation cards are available in most shops locally, or people can donate directly to the school-fund through the details below
Bank of Ireland
a/c name: SJC School for Hearing impaired
a/c no: 42313697
Sort Code: 90 04 20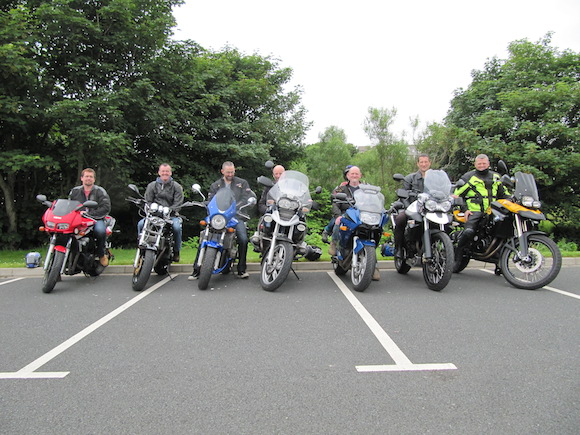 Tags: